Welcome to Denise Lesley Hair & Beauty!
Learn more about us and what we offer by checking out our services list, and meet the team on our staff profile page.
Book an appointment for any of our services online any time - day or night! We will confirm your appointment through e-mail when we receive it. If you need to get in touch during business hours, check our contact details.
Please Note: Due to the highly varied time allowances that are needed for each hair service, we cannot book hairdressing services with our online booking system(apart from hair consultations). To book an appointment with one of our stylists, please contact the salon directly.
Our Story
Established in 1986 our salon has always focused on customer satisfaction in a relaxed friendly environment.
We specialise in premium hairdressing at affordable prices. As an Oway, Alterna Haircare and Elemis appointed salon we can offer a diverse range of treatments to suit your needs.
We are also able to offer a PPD free range of colour specifically designed for those with sensitive scalps and allergies. For more information click on the following link, Kemon.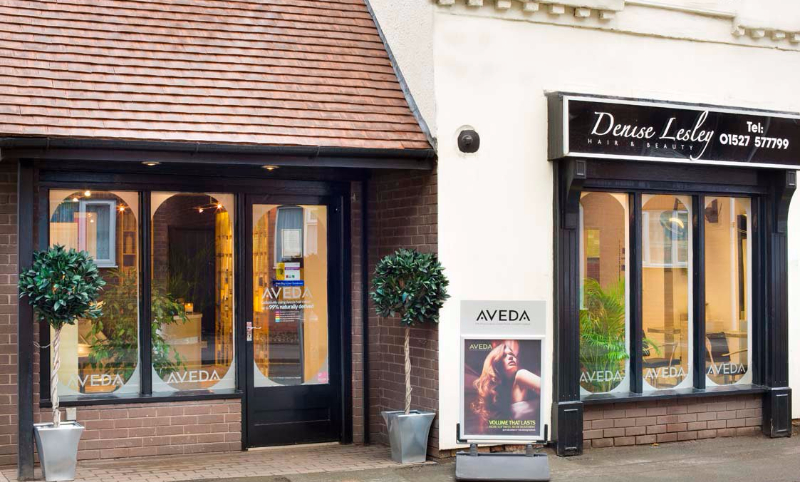 GIFT CARDS
Gift cards are available in store. Please contact us for more information.
NUS STUDENT DISCOUNT
Students will receive a 15% discount with a valid NUS card
Colour, Cut and Blow Dry
£60.00
New client offer only
All clients must have a skin test at least 24 hours prior to any colouring service


Organic Way
We are proud to be introducing a new organic, environment and animal friendly brand into our salon. These products are as close to carbon neutral as possible, the Biodynamic manafacture and environmentally ethical ideas of Oway alongside their vegan credentials and cruelty free status fit perfectly with our ethos.
With glass and aluminium bottles, production laboratories that rely on renewable energy, fair trade ingredients and respect for animals we invite you to join us and together help make our environment more beneficial to both the planet and ourselves.
De-toxify yourself from chemical agents by choosing products rich in organic, bio-dynamic ingredients and charm yourself with sublime blends of essential oils, phytoperoteins and nourishing butters.. Choose Oway.
Go over to our OWAY page to find out more about Oway and the way they work.
Nouveau LVL Lash Lift
'Never underestimate the power of your own lashes'
By professionally straightening, lifting and tinting your natural lashes, LVL Lash lift gives you the lashes you've always desired.
Exclusive to Nouveau Lashes, LVL is about freedom. NO mascara, NO maintenance and No messing. Just perfect lashes from the moment you wake up.
You've already got what it takes, you just don't know it yet. The LVL Lash lift is the revolutionary lash phenomenon that reveals in all their glory. Exlusive to Nouveau Lashes, the LVL effect is about freedom. It's about knowing your eyes will be the centre of attention. Without you having to do a thing. Make the most of what nature gave you. With the legnth, volume and lift effect of LVL.
Check out our Beauty Services page
ALL Clients must have a skin test at least 48 hours prior to this service


NEW Elemis Pro-Collagen Aqua Infusion Mask
Ultra Smart Aqua Shuttle Technology meets advanced seaweed complexes for visibly tranformative results
Introducing Ultra Smart Pro-collagen Aqua Infusion Mask, this clinically proven moisture mask delivers layers of hydration to help protect the skin's moisture barrier, for a complexion that looks smoother and firmer, for visibly transformative results in just 28 days.
What is it?
Powered by Ultra Smart technologies and ingredient complexes, this clinically proven mask targets multiple signs of ageing by delivering a triple level approach to hydration.

Ultra Smart Hydra-infusion complex, formulated with Sodium Hyaluronate, replenishes moisture and helps reduce water loss.

Ultra Smart Aqua Shuttle Technology slowly releases an encapsulated blend of algae and humectants to maintain optimum hydration levels for up to 24 hours.

Ultra Smart Line Fighting Complex targets the appearance of deeep set lines, firmness and elasticity.
Why use it?
Your skin thins as it ages, losing its solid architecture of its youth. Dehydration also ages the skin, because it leads to deep set lines and wrinkles. Ultra Smart Pro-Collagen Aqua Infusion Mask offers advanced technologies and triple-action hydration to boost both short-term and long-term moisture levels. After 28 days of use, this clinically proven Mask delivers visually transformative results, with improvements in the appearance of deep set lines, firmness and elasticity.
£120.00
New Nanokeratin Straightening Treatment
We have an exciting new launch in the salon for those who desire smooth, silky hair
We understand our clients' desire for healthy, natural looking perfect hair which is toned, elastic, smooth and soft, detangled, humidity proof, frizz controlled and manageable. Leave the salon with reduced friction between hair strands for freedom of movement and intensified natural shine
The Nanokeratin Treatment is suitable for all hair types, it aims to eliminate frizz while repairing any damaged hair. Other benefits include locking in colour to reduce fade, increase shine and smoothness.
Skinbase Microdermabrasion is now available in the salon
What is it?
The Skinbase Facial Microdermabrasion Treatment uses a stream of non-allergenic crystals to remove your skin's outermost layers of dead cells. Our therapists will use the handset to direct the stream of crystals over the treatment area and, where necessary, target specific zones. The handset then uses mild suction to draw away the crystal and skin debris to reveal your new and improved complexion.
Is it for me?
The vacuum action during the facial works to stimulate the production of collagen, something we lose gradually as we age. This stimulation and skin's renewal improves the condition of the skins surface- helping to target ageing skin, stretch marks, pigmentation, cellulite, dry and dehydrated skin and acne scarring.
Th treatment suits all skin types and skin tones from ages 28 and up will benefit the most, however for problamatic skin such as acne scarring, all age groups can benefit.
Under 16's will need a parental co-sign.
1 hour Microdermababrasion with a mask and a masssage £55.00
30 minute Microdermabrasion £40.00