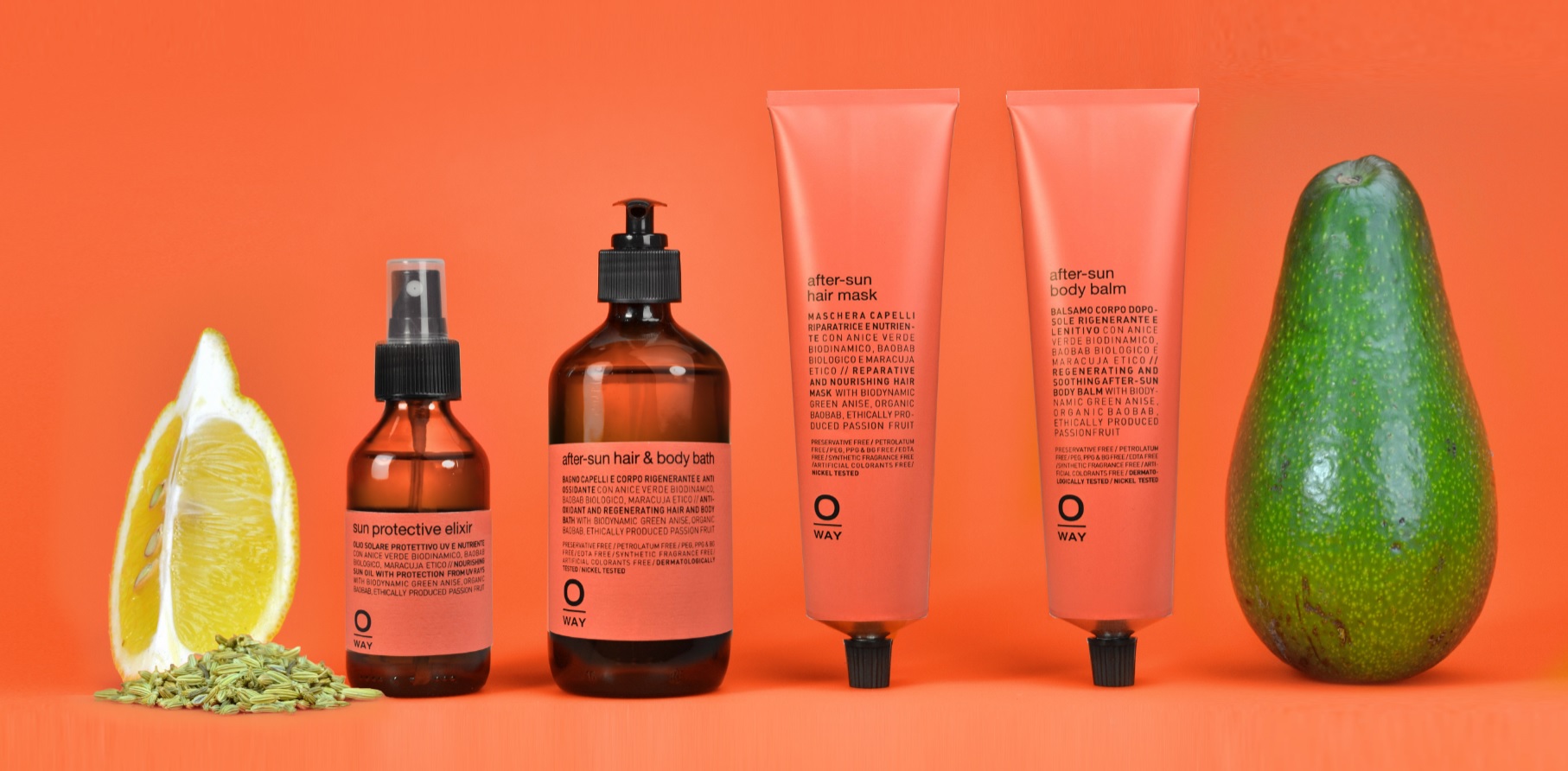 Oway Sunway
Summer recipes for healthy, shiny hair and skin
The Sunway Range provides protection and nourishment for your hair and body in the summer: against oxidative stress, structural damage and dehydration.
Sun Protective Elixir £28.50
A protective and nourishing spray-sheild with shining action. Creating a shield that protects the hair against photodegradtion, protects against sun, sand and water and salt while nourishing and polishing the hair stem.
After-Sun Hair & Body Bath £21.50
A restorative, moisturising and anti-oxidant hair and body bath. It gently and effectively removes all salt, sand and chlorine residues from the hair and body.
After-Sun Hair Mask £24.00
A Regenerating and reparative cream pack that nourishes deep down and restores the lipid balance of the hair fibre. It also repairs and seals the hair cuticle while giving shine.
After-Sun Body Balm £28.00
A repairing, soothing and regenerating body balm. Nourishes the skin after exposure to the sun. Protects from damage to the cellular DNA. Prevents free radical formation. Provides relief and nourishment to the skin and is pleasently refreshing.